Quality Home Additions
Is your home getting a little too small for you or your growing family? Are you wishing that you had a bit more room for entertaining or maybe for a quiet place to read or watch TV? Maybe a new home addition is what you're looking for, it's cheaper than moving and a great way to get new life out of your current home. Sunrise Building Group, Inc.'s home additions are stylish, functional and cost effective, and we can do everything from designing it to final construction.
If you're looking to add additional value to your home, give us a call today.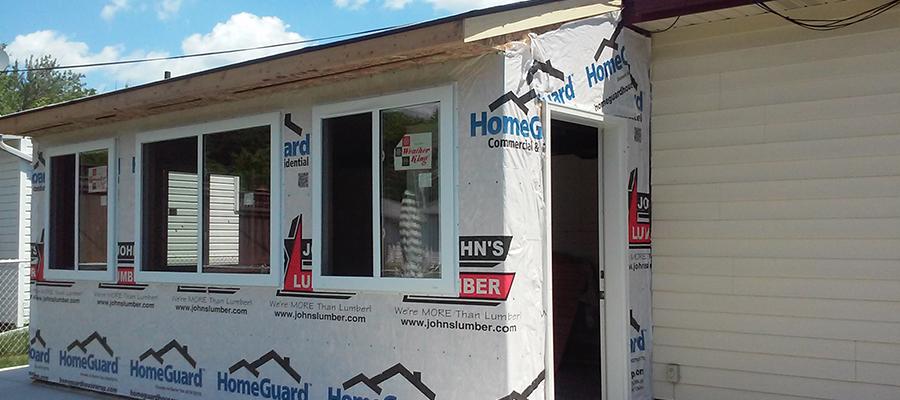 Home Additions that Transform a House
For some reason, it always seems like there's never enough space, especially if you have a growing family, but a home addition by Sunrise Building Group, Inc. might just be the perfect solution you're looking for. Adding on or expanding a room in your home may sound like a lot of work or even a headache, but with Sunrise Building Group, Inc.'s professional, knowledgeable and experienced contractors, home addition projects are completed efficiently and cost effectively, leaving you with results that you and we can be proud of. We can help you get the exact look you're going for because we do everything from concept to designing to building, there's no need to look anywhere else!
When it comes to your new home addition, our skilled and educated contractors will be able to work with you to make sure you get exactly what you want and how you want it; we will help you create a brand-new space that is both functional and inviting for the whole family and guests. We take pride in offering the best materials, tools and construction techniques to our clients and will make your new addition a seamless transition, like it's always been a part of your home. Let Sunrise Building Group, Inc. design, develop and build your new home addition today.